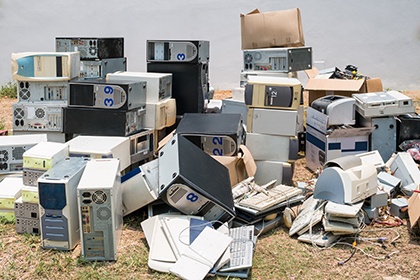 Every enterprise in Florida is required to dispose of their aged electronics safely and ethically. As an e-waste recycler located in Jacksonville, Florida, CirenCommunications specializes in the safe collection and proper recycling of old or unwanted electronics. We will effectively and efficiently help you with the appropriate recycling procedures with our recycling services.
CirenCommunications operates to the highest environmental, quality, health, and safety standards. Our customer base includes large national corporations and regional businesses, schools, healthcare, and government facilities.
Recycling service includes labor and the materials needed to load your recycled electronics onto our trucks. Once your electronics arrive at the CirenCommunications warehouse, your data will be wiped clean. Upon completing our recycling process, a "Letter of Destruction" will be issued.
To schedule your on-site recycling evaluation, call (877) 718-7644 (or) email info@cirencommunications.com with the types and quantities of electronics needed to recycle. We will then schedule a driver to collect your recycled electronics for free.